Nakupenda Beach & Island Tour
Nakupenda Beach is the most famous beach in Zanzibar, with a unique property: during high tide, the sandbank is covered by seawater, while during low tide, it reappears. Nakupenda island is situated about 7 kilometers from Stone Town, with the trip taking only 30 minutes. Normally, you can combine the Nakupenda Beach & Island Tour with Prison Island, on the same day, since they are in the same direction from Stone Town.
Since Nakupenda Beach has no trees, our company will bring tents for shade, where tourists can put their belongings. During the Zanzibar Nakupenda Island & Beach Tour, you can enjoy seasonal tropical fruits, swim, and snorkel, while later the tour is completed with delicious seafood, barbecue, and fresh local juices.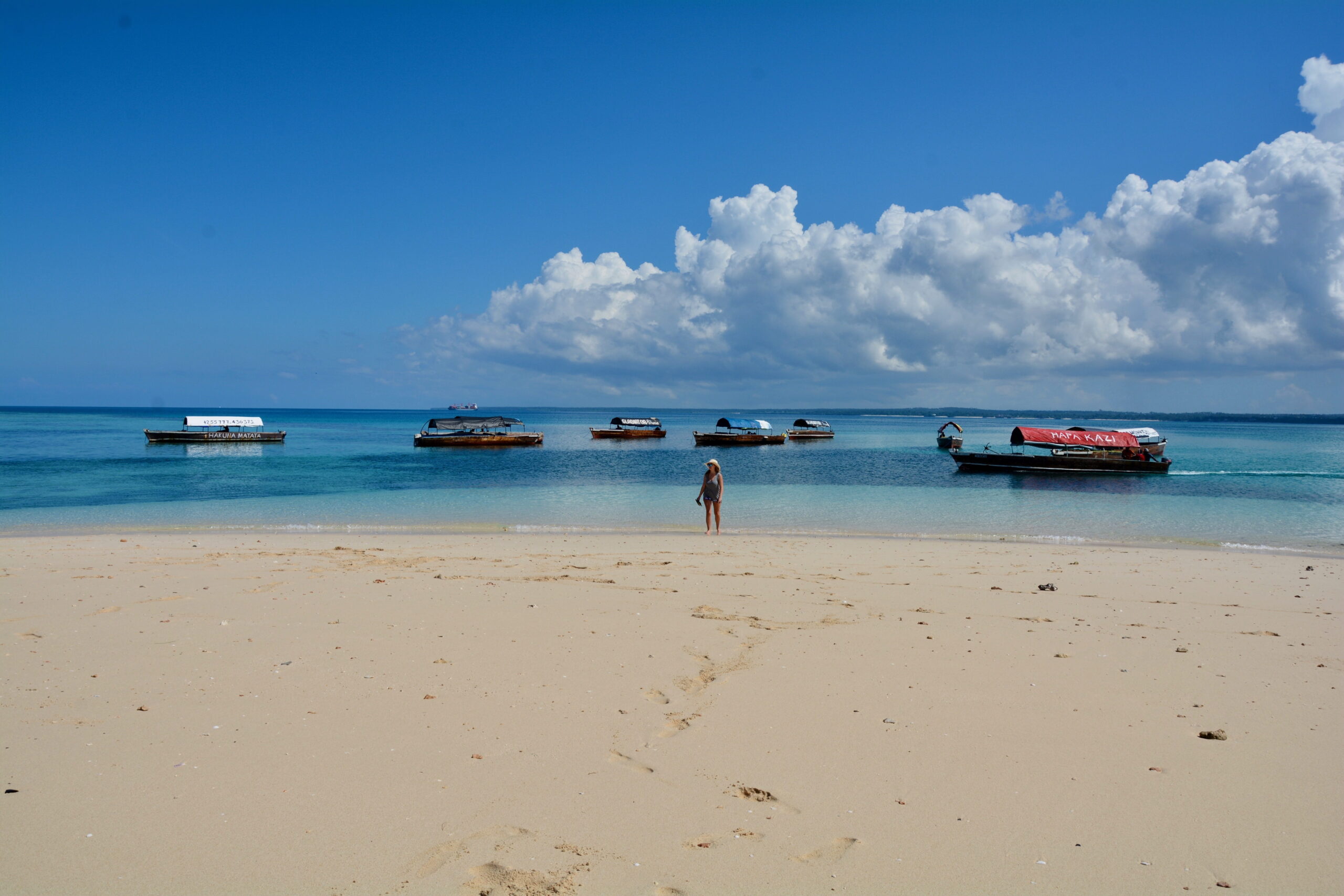 Zanzibar Nakupenda Beach – tour it with us!
If you choose our company for the Nakupenda Beach Nature Reserve Tour, you will benefit from our over 18 years of experience. Our guides are highly-professional and speak your language, while our very careful drivers provide pick-up & drop-off at your hotel, in new air-conditioned cars.
Visiting Nakupenda Beach will be almost like swimming in the sky since the water has the exact same color as the sky, and you can't be sure where the two meet, at the horizon. Therefore, if you want to add another awesome memory to your collection, be sure to book your place now since they are limited! We are waiting for you to join us on our Nakupenda Island Tour!