Safari Blue Zanzibar trip
The Zanzibar Blue Safari is one of the most special trips you can take on the majestic island in the Indian Ocean! The journey begins in the South Western shores of Zanzibar, in a place called Fumba, located 7 kilometers from Stone Town (a 30-minutes drive in air-conditioned cars, with hotel pick-up and drop-off included). Fumba is the most convenient location for exploring wildlife, isolated sandbanks, and the rugged island scenery of the Menai Conservation Area, therefore this is where the Safari Blue trip starts.
On the wonderful sandbanks you will visit during the Safari Blue tour in Zanzibar, you can relax, swim, or snorkel. You'll get to admire the pristine coral reef, which looks like tropical sea life, and you can enjoy local snacks and fresh coconuts, in between snorkeling lessons from professional guides.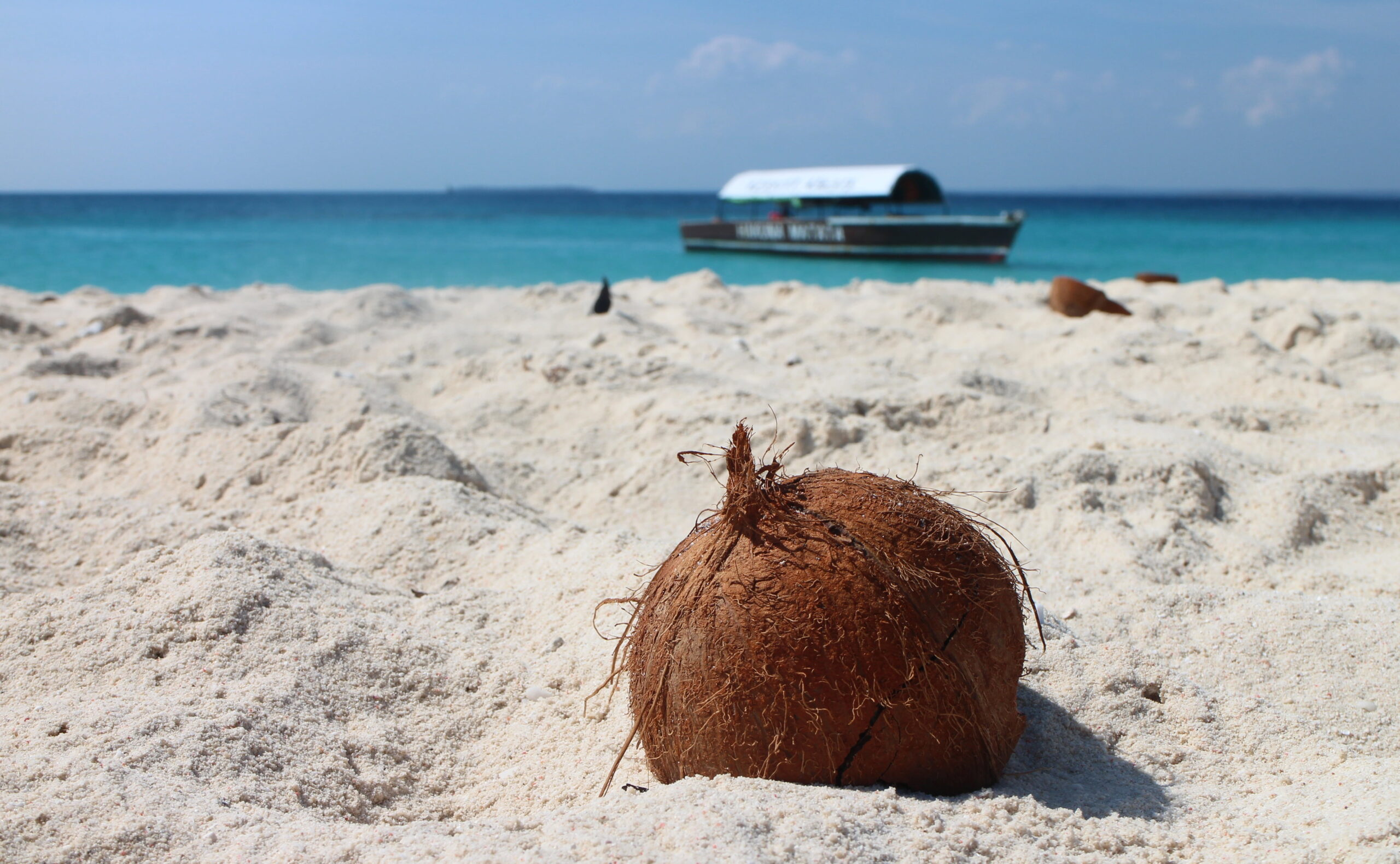 Safari Blue Tour in Zanzibar – prices are affordable for everyone!
After snorkeling, the Zanzibar Blue Safari trip continues on Kwale island, for a rich meal consisting of fish, slipper lobster, calamari, rice, and sauces, all served hot from the grill. Tropical fruits, ice-cold sodas, mineral water, beer, coffee, and Amarula liqueur complete the Zanzibar Blue Safari culinary experience.
The Safari Blue in Zanzibar prices are affordable for everyone who wants to enjoy the true beauties of Africa, including the natural lagoon and the mangrove forest on Kwale Island. In the Menai Bay Conservation Area, you can also meet two endemic species of dolphins: the Indo-Pacific humpback and the Bottlenose. Book your trip with us now, as places are limited, and enjoy the experience of a lifetime!