Dhow Sunset Cruise Zanzibar
Sailing in dhows (traditional wooden boats) at sunset is one of the most beautiful and peaceful activities you can do during your holiday in Zanzibar. Our company has a tradition of over 18 years in offering tourists the best possible experiences on the island in the Indian Ocean, and this is definitely one of them! The Sunset Dhow Cruise in Zanzibar is certainly one of the most romantic ways of ending a special day, because of the serenity of the waves and the beauty of the sky.
Book your place now in our Sunset Dhow Cruises in Zanzibar and get to know the other side of the island – less exotic and energetic, but more elegant and romantic. From our experience, most of the tourists who book Dhow Sunset Cruises in Zanzibar are couples, both young, as well as seniors, and all of them leave positive reviews!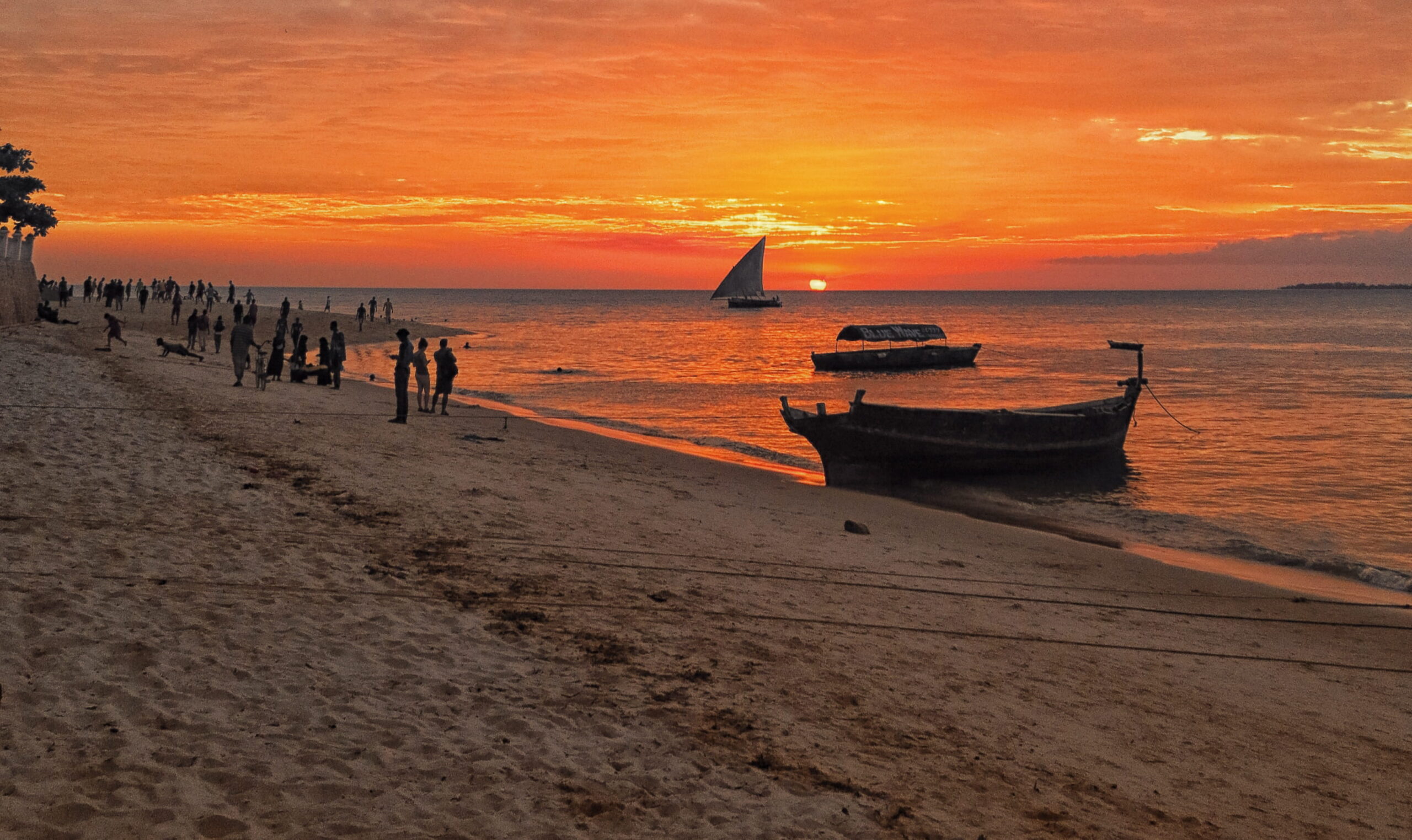 We organize the best Zanzibar Sunset Dhow Cruises!
The Zanzibar Sunset Dhow Cruise takes 2 hours, either from the Northern Coast or from Stone Town. During the trip, tourists will be mesmerized by the view and the calmness of the sea. Actually, this is the quietest trip we have on our offer, both literally and figuratively. Recommended either for the first evening of your holiday, after a long flight, or for the last, after a week or even more of continuous adventures, the Sunset Cruise in Zanzibar will create memories that will stay with you forever.
Don't miss your chance and book your place now – snacks, drinks, and traditional Zanzibar music included!