Our company has over 18 years of experience in offering the best Tanzania & Zanzibar tours. We are talking about one of the most sought-after destinations in Africa, with tourist attractions such as Prison Island, Nakupenda Beach, Tarangire, Lake Manyara National Park, Serengeti, etc. Our tours in Zanzibar also include safaris, animal tours, as well as traditional village, fishing, and cooking tours.
We are considered one of the most professional tour operators in Zanzibar, with one of the most extensive offers. Our Zanzibar tour packages include exotic, wild, picturesque, as well as romantic places, covering all our tourists' wishes and requests upon arrival. With us, you won't miss anything important on the mainland and island, and you will experience living like a local.
Why are we the best tour operators in Zanzibar?
As a highly-professional tour operator, we make sure that your trips are 100% safe and pleasant. We offer very good cars, with air conditioning and trained drivers, including pick up and drop off at the hotel. Our Zanzibar tour guides are extremely well prepared and they speak your language. We guarantee the best time for you and your loved ones on mainland Tanzania and the spectacular island in the Indian Ocean.
Book a trip with our company offering tours in Zanzibar, including full packages (5 days & 4 nights), and give yourself a chance to see beautiful places, admire wild animals & landscapes, as well as try different activities such as snorkeling, swimming with the turtles, hair plaiting, henna painting, etc.
Check out our bestseller tours in Zanzibar!
Prison Island Stone Town Tour
zanzi95
2022-03-09T12:00:47+00:00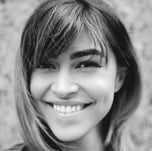 "Once you travelled, the voyage never ends, but is played out over and over again in the quietest chambers. The mind can never break off from the journey."
"Twenty years from now you will be more disappointed by the things you didn't do than by the ones you did do. So throw off the bowlines, sail away from the safe harbor. Catch the trade winds in your sails. Explore. Dream. Discover."