During our long experience as a local travel agency, we've heard many people ask the following question: "Is Zanzibar safe for tourists?". From our point of view, the answer is a categorical YES, as you would expect from a destination visited by hundreds of thousands of foreigners every year. However, the answer must be nuanced or, rather, completed by the following words: "… as long as you follow some common sense rules". By reading this article further, we will take you through them, making you understand better what your conduct should be in public, on the superb archipelago:
1. Respect everyone, including sellers. First of all, it goes without saying that you should be polite to everyone, from the employees of the airport and those of the resort where you're staying to the waiters and the simple people you meet on the street. A separate category is represented by street vendors, who love to haggle, just like in Turkey, for example. However, you shouldn't exaggerate in trying to lower prices too much, because they are already low anyway (considering the local standard of living), and the traders might feel offended;
2. Don't venture out into the ocean at night. Secondly, even if you can't help yourself when it comes to swimming in the ocean, we recommend that you don't venture out too much after dark, to prevent any risk of incidents or even tragedies. All the more so as, in many areas, the beaches aren't illuminated at night, which makes the action even more difficult. Therefore, it's best to keep this activity for the daytime, and at night to… enjoy the nighttime. As you'll see by following the link, it's much more active and lively than you might expect;
3. Don't wear clothes that are too low-cut. Another… aspect you should take care of, both literally and figuratively, has to do with what you're wearing, especially in very crowded public places, full of locals. Since we're talking, after all, about a conservative Muslim country, it's no wonder that you should be careful what you wear & try at least to cover your chest, stomach, and legs. Also, miniskirts, tank tops, see-through & too tight clothing articles should also be left at home, both to avoid stares & comments and, above all, a fine from the authorities;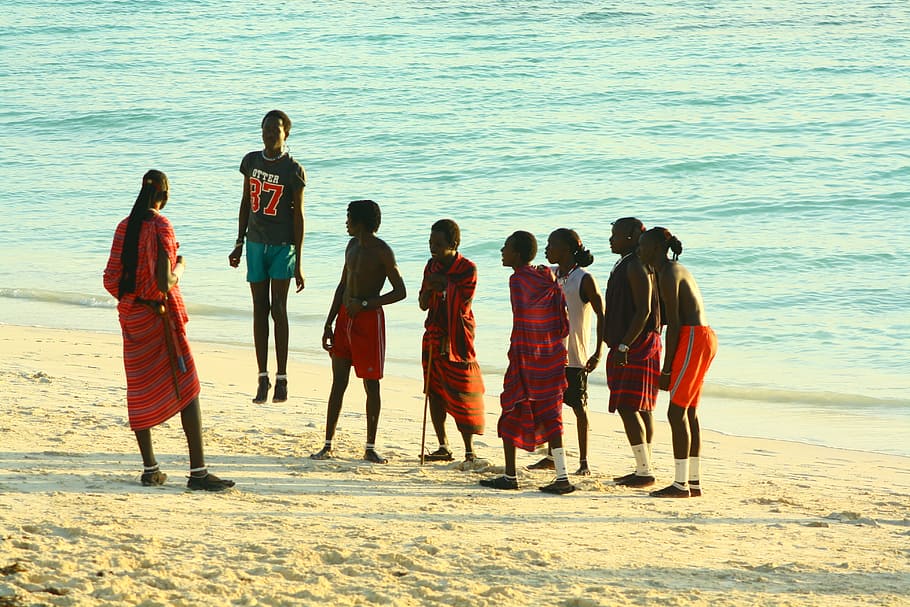 4. Don't photograph people without their permission. Last but not least, we would advise you not to photograph anyone without their permission, not only in Zanzibar but practically anywhere in the world. Even if you might be genuinely attracted by the special beauty of the skin of the locals or by their brightly colored clothes, it's always better to ask first. In case you're caught taking pictures of people who haven't given you their consent, you could be required to delete them from your phone or even worse, have some problems with the law.
So, what do you say, it's not really that hard to follow these rules, in order to enjoy a dream stay in Zanzibar, right? Especially together with our agency, which has prepared an entire itinerary for you, that includes all the "secrets" of this beautiful destination!