As adults, we concentrate most often on mundane things, such as paying the bills, working, getting a loan, and other aspects mainly related to money. However, this makes us forget the truly important things in life, for example, those you would put on a bucket list. Of course, we are talking about the most wonderful experiences possible, that simply fill your heart with joy and make you wonder why you didn't try them sooner. One of the most relevant examples in this sense is represented by swimming with turtles.
Swimming with turtles is fascinating from numerous points of view, some more obvious, others less obvious. First of all, we are talking about the incredible connection between humans and animals, which is one beyond words, both literally and figuratively. Secondly, if you love animals, you will most certainly appreciate the interaction with these magnificent creatures who share their lives between water and land. Last but not least, this kind of excursion creates memories that will stay with you for a lifetime, both in photos and especially in your mind, and you will be able to tell them further to your friends, children, grandchildren, etc.
Swimming with turtles is one of the most intense Activities/Experiences we have in our portfolio, together with Mnemba snorkeling, Sunset Dhow cruises, and Kizimkazi dolphin tours. The time spent with the turtles is not limited to swimming itself, but also feeding them with seaweed, snorkeling with them, and watching them interact with each other, in their element. Thus, you will get to know them much better and you will make your dreams come true if you always wanted to meet the wild animals that you only saw until now on National Geographic or the Discovery Channel.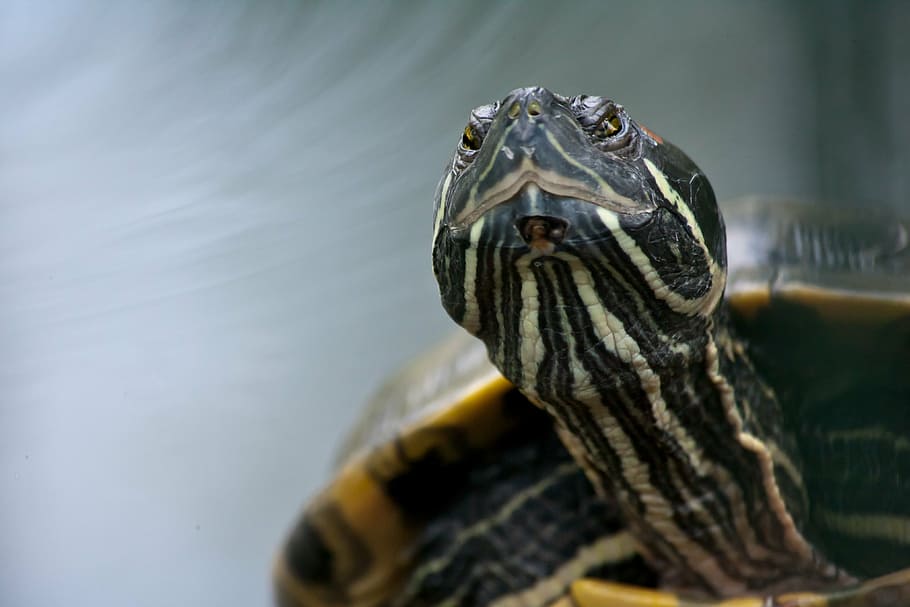 Did you know that turtles belong to one of the oldest reptile groups in the world, beating snakes, crocodiles, and alligators in this chapter? Actually, at some point, some 200 million years ago, turtles shared the Earth with dinosaurs! Or that, just like human bones, a turtle's shell is actually part of its skeleton? Last but not least, did you know that, contrary to popular belief, a turtle can't come out of its shell? It actually grows with them, so it's impossible for them to grow too big for it! These are just a few of the curiosities and fun facts that you will find out during this very special tour.
Choosing us for the Swimming with turtles excursion is the best option since we provide hotel pick up and drop off onboard new, elegant cars equipped with air conditioning, driven by very attentive and polite drivers. As a matter of fact, Zanzibar Tour Guide offers you a complete experience at the highest standards of professionalism, taking care of all aspects that could influence your mood. In conclusion, if you want to try something that not many people have access to, we advise you to book this activity right now. We can assure you that you won't regret it!