Our island is famous for many things: its beautiful beaches, the azure waters of the Indian Ocean, the out-of-this-world sunsets, as well as the countless snorkeling opportunities. However, one of the most surprising & spectacular fun facts is that Freddie Mercury, the famous lead singer of the band Queen, was born in Zanzibar, more precisely in Stone Town, the old capital. By reading this article further, you'll find out numerous aspects you didn't know about one of the most influential artists of the 20th century and his unexpected start in life.
1. He had a very eclectic background. Freddie Mercury was born Farrokh Bulsara, in Zanzibar's Government Hospital, on 5 September 1946. His parents were Bomi and Jer Bulsara, Parsees (followers of the Zoroastrian religion) who previously lived in India. They moved to the exotic island for Bomi to work in the High Court, as a cashier for the British government. Six years after Freddie was born, his parents had a daughter, Karishma;
2. He started his education on the island. Freddie Mercury started his education at Zanzibar Missionary School, where he was taught by Anglican nuns. Later, his parents sent him to India, where he attended the St. Peter's Church of England School in the city of Panchgani. During the time spent with his aunt and grandparents, he discovered his love for music and even founded his first band, The Hectics. He returned to Zanzibar in 1963, completed his last years of education at the Roman Catholic St. Joseph's Convent School, then fled the country, together with his family, due to the revolution (1964);
3. His life was exquisite from the beginning. Apart from his fantastic vocal qualities, Freddie Mercury was also famous for his… bohemian and flamboyant lifestyle. However, this didn't only happen from the moment he became the lead singer of Queen, but long before. Due to his father's wage, his family had an affluent life, living in a flat overlooking the ocean, and baby Farrokh even had a nanny;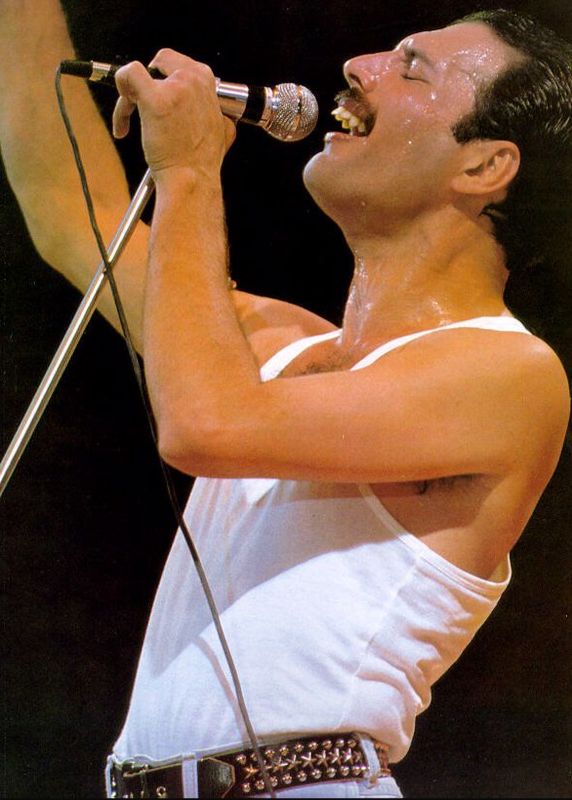 4. As a fan of Freddie Mercury, Zanzibar is heaven. If you're a fan of Freddie Mercury and/or Queen, you should know that there are many places you should visit during your stay in Zanzibar. You can take tours of his home, his family's place of worship, as well as the court where his father worked. There is also a Freddie Mercury restaurant, as well as a gift shop.
5. Locals have mixed feelings about him. Even though he was simply adored by millions of people all around the world, Freddie Mercury wasn't and still isn't unanimously appreciated in Zanzibar. The reason is his sexual orientation, in a deeply religious country. However, apart from this "controversial" aspect, he is loved in his country of birth. According to a Tanzanian reporter, "the locals are proud of him, they sense that they have someone from the island who has touched the international level in the music industry".
In conclusion, Queen's lead singer can be considered a true treasure of Zanzibar, besides the spectacular landscapes and the extremely rich flora and fauna.